Invesco Vision: Portfolio management decision support system
Invesco Vision is a portfolio management decision support system specifically developed to allow investors to carefully apply their judgement, aided by relevant information about the choices and trade-offs with which they are faced, to make better informed investment decisions that are aligned with achieving their specific investment objectives.
Invesco Vision is a portfolio management decision support system that provides investors with a broad set of capabilities that provide insights about the risks and trade-offs presented by individual assets and portfolios and supports the identification of solutions that are best aligned with an investor's specific preferences. The system is intended to facilitate the application of judgment to investment decisions through collaboration and the effective division of labor between human and machine; where judgment (about objectives, approaches/methods to use, and about a wider range of considerations than can ever be incorporated into a computer) is left to the investor, while computation (of sophisticated algorithms, methods for portfolio optimization, and estimates of potential risks and rewards) is left to the machine. This paper seeks to provide investors with the details about the approaches and methods incorporated into Invesco Vision necessary to effectively engage with our clients in addressing their investing challenges.
Authors:
Nicholas Savoulides, PhD, CFA, Head of Investment Solutions Research and Portfolio Analytics
Kenneth Blay, Head of Investment Solutions Thought Leadership, Invesco
Investment Solutions Research and Portfolio Analytics Team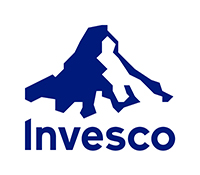 Advertisement
White Papers
Sponsored Content
Partner Content