Best Practices for Limiting Risk While Striving for Returns
In today's era of financial repression, a smart implementation of dynamic asset allocation can help institutions achieve a meaningful, positive impact on their portfolios' risk/return profiles. Learn how to use dynamic risk mitigation for better results.
Many institutional investors pursue their investment goals by holding large allocations to return-generating growth assets. This results in higher expected long-term returns, but it also exposes plans to a higher level of risk that can result in material losses at any point in time—a risk that cannot be fully alleviated by further diversification. In this paper, Allianz Global Investors demonstrates how employing a dynamic risk-mitigation strategy can put institutional investors on a smoother, more cost-effective journey toward their primary objective: achieving a high return target with limited drawdown risk.
Taylor Carrington, CFA, Director, Senior Relationship Manager; Tim Friederich, Vice President, Solutions Specialist; Thomas Zimmerer, Ph.D., Director, Senior Product Specialist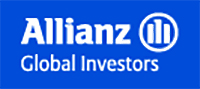 Sponsored Content
Partner Content