Who should describe investment strategies in marketing materials?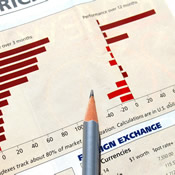 "Who should have the ultimate responsibility for describing the investment philosophy and investment processes in our marketing materials and RFPs?"
While it is hard to give a universal answer, the marketing group should normally have the ultimate responsibility for producing all of the content in marketing materials and RFPs, including the description of the investment philosophy and processes.
Normally there are three parties to creating investment process descriptions: investment professionals, marketing and the compliance department. It is imperative that the investment and marketing teams work together.
Certainly the investment professionals "own" the investment processes. But, relying upon the investment team to create the written descriptions can create problems.
First, in many (or most) cases, investment professionals tend to be far too technical. They feel that they need to go into far too much detail. They tend to think their audience is as sophisticated and interested in every aspect of the investment process as they are. A colleague of mine once said, "Ford Motor wouldn't have their engineers write their product brochures. The materials would not appeal to what the buyer was looking for … the joy of driving the car, the prestige of owning it, the satisfaction of saving money, etc." Engineers are more likely to focus on things like transmission gear ratios than on the smooth ride that transmission produces.
The marketing team needs to work with the investment professionals in order to be able to define in an understandable manner what the investment processes are, the differences in their product offerings and why a potential client should take notice of the firm. Therefore it is imperative that you staff the marketing department with professionals who have good writing and communications skills.
In addition to the control of the message content, senior management cannot let the process of producing marketing materials and responding to RFPs be delayed beyond targeted completion dates. Because the investment group is usually so focused on producing good performance for their clients, anything that is a distraction might tend to be put aside. If the firm has a culture that respects the contribution of every role in the firm, these types of delays can be minimized. Senior management needs to foster that type of culture.
Finally, another area where we frequently see problems in turnaround time is with the compliance department. This happens not only with marketing materials and RFP approvals, but also with the "onboarding process". Here, too, senior management must create a culture that encourages the compliance department to strictly adhere to turnaround requirements, which all too often can be very tight.
In summary, the firms that produce the best and most compelling descriptions of their investment philosophies and processes:


vest that responsibility with their marketing groups'


have highly skilled writers on staff who understand the investment management business; and


maintain a culture of co-operation and support across departmental lines.


Advertisement
White Papers
Sponsored Content
Partner Content