More News
Latest Slideshows
Special Report: Asia Trade War
The U.S.-China Phase One trade deal is seen as a milestone on the road to a world economy driven more by intraregional trade.
A world where trade and technology spats spawn U.S., Chinese and European spheres could pose tricky challenges for institutional investors.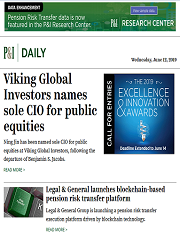 Sponsored Content
Partner Content
Advertisement
White Papers
Latest Poll
Of the roughly 85 companies in the S&P 500 that have reported fourth-quarter earnings, 73% were above expectations.