More News
Latest Slideshows
Special Report: CIO Outsourcing
Outsourcing managers are building out their technology platforms to better serve clients.
Get the Latest Issue - Free!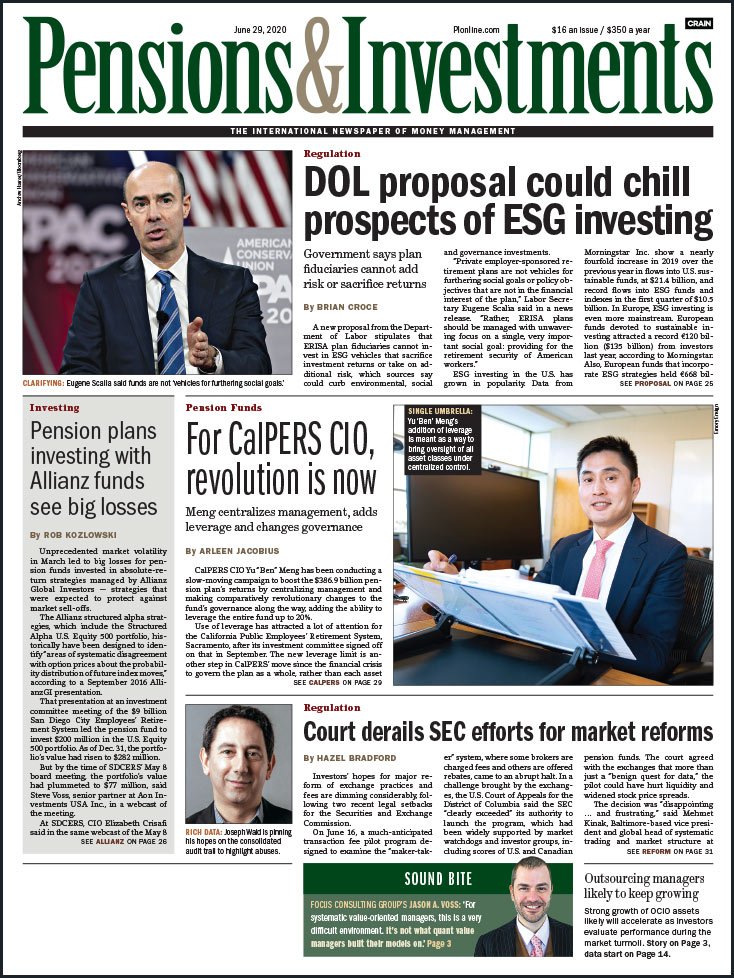 As a courtesy to our readers during these extraordinary times, all registered users receive free access to the digital version of the bi-weekly print edition.
Risk Mitigation Strategies
SPONSORED
There's no new normal yet, but investors have to make decisions despite risks and uncertainty.
Sponsored Content
Partner Content
Latest Poll
Advertisement
White Papers
Growth is beating value this year — handily — and that's not supposed to happen in a down market.