More News
Latest Slideshows
Special Report: Gender diversity
Get the Latest Issue - Free!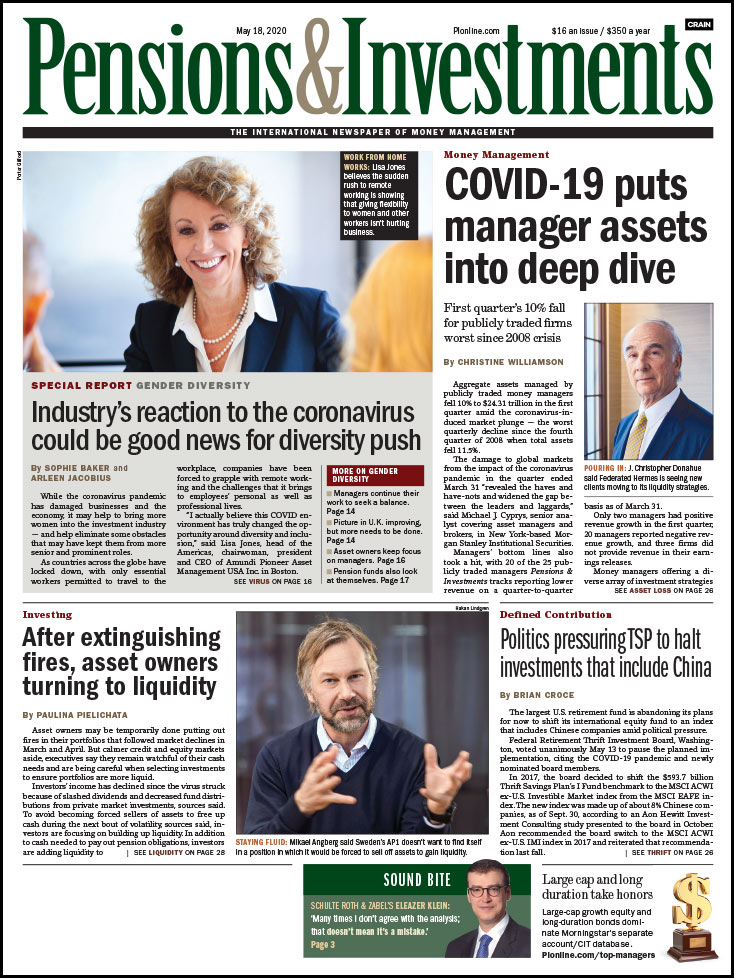 As a courtesy to our readers during these extraordinary times, all registered users receive free access to the digital version of the bi-weekly print edition.
Sponsored Content
Partner Content
Latest Poll
Advertisement
White Papers
Alight Solutions 401(k) index shows retirement plans moving into bond, stable value and cash amid virus-plagued downturn.