More News
Latest Slideshows
Special Report: Infrastructure and Real Assets
Technological disruption in energy, transport forcing investors in long-term infrastructure assets to rethink portfolio construction.
Timberland asset class is evolving beyond the trees.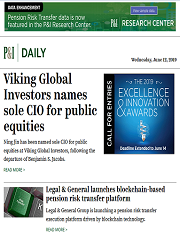 Sponsored Content
Partner Content
Advertisement
White Papers
Latest Poll
CME Group's FedWatch tool predict cuts to the Fed Funds target rate are less likely to occur at the Fed's Wednesday meeting.