More News
Latest Slideshows
Special Report: Outsourcing Managers
For OCIO managers, DC plans and endowments represented the fastest-growing segment of their U.S. institutional book of business.
Outsourced CIO firms aiming to win new business and differentiate themselves from competitors must focus on client service.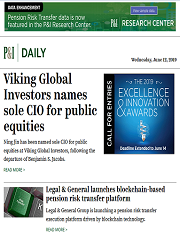 Sponsored Content
Partner Content
Advertisement
White Papers
Latest Poll
Younger defined contribution participants are more invested in equities than previously observed, while middle-aged participants' allocations are shown to be more conservative.