More News
Latest Slideshows
Special Report: Cryptocurrency
The cryptocurrency market is evolving and could soon see more institutional interest.
Cryptocurrency assets are receiving more attention from Washington and major tech companies than ever before.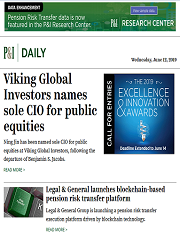 Sponsored Content
Partner Content
Advertisement
White Papers
Latest Poll
Mutual funds held in 401(k) plans have historically been a better deal for retirement investors compared with their industry counterparts.