More News
Latest Slideshows
Special Report: DC Money Managers
For DC asset managers, 2018 was a rough year for equities as passive, active, domestic and international categories were all down.
DC asset managers' domestic fixed-income assets — both active and passive — grew during 2018.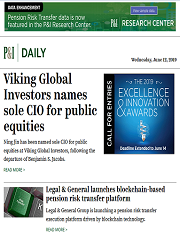 Sponsored Content
Partner Content
Advertisement
White Papers
Latest Poll
U.S. consumers sat on $4.1 trillion of debt as of May 31, the highest level since the U.S. Treasury began recording the data in the 1940s.