More News
Latest Slideshows
Special Report: Hedge Fund and Fund of Funds
Institutional investors increasingly are asking for and receiving customized versions of flagship hedge fund strategies.
Hedge fund managers with an institutional orientation experienced aggregate net asset declines in the year ended June 30.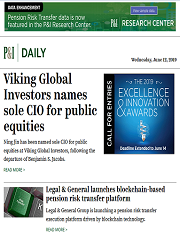 Sponsored Content
Partner Content
Advertisement
White Papers
Latest Poll
CME Group's Fedwatch tool estimated a 47.3% probability of Fed rate cut at its Wednesday meeting.