More News
Latest Slideshows
Special Report: Investment Consultants
Consultants are focused on global trends that could change investor behaviors as well as growing pressures on asset managers.
Consultants still see a chance for new deals after heightened M&A activity.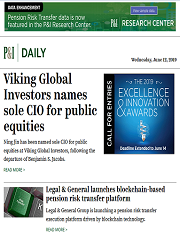 Sponsored Content
Partner Content
Advertisement
White Papers
Latest Poll
The debate over active management skill will persist, resting on the ability of top performers to keep it going.